Innovators in Machine Design
Recruit the best employees by enticing them with your company's unique opportunities. Design engineers are looking for more than just money. They want to gain new knowledge and skill sets, solve the biggest engineering challenges facing our world, and they want to do so using the most cutting-edge technologies available today.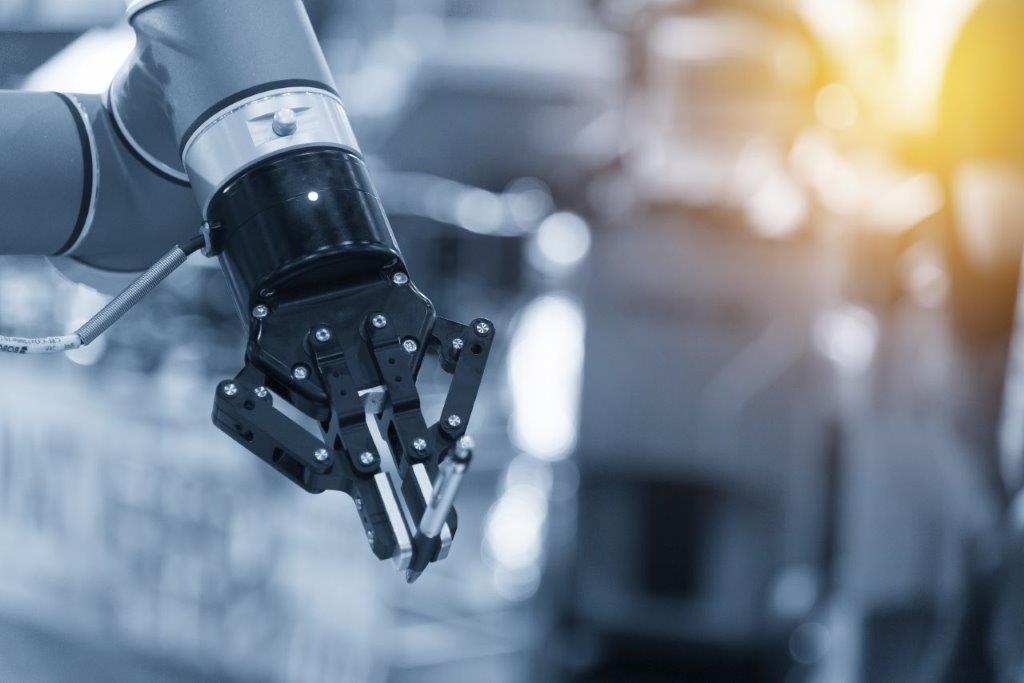 SHOW YOU ARE A TOP COMPANY FOR DESIGN ENGINEERS
Make a free submission profiling yourself or a colleague!
Fill out this form to apply, OR send the following to innovators@machinedesign.com:
Nominee Subcategories:
Workers in Science & Engineering

 

–

 

Diversity, Equity, and Inclusion and the

 

changing face of the industry
Up-and-Comers

 

– Young professionals bringing new perspectives
Trailblazers

 

– The movers and shakers continuing to drive meaningful change and advancements
 Deliverables:
High-resolution headshot of nominee
Nominee's name, title, and company
500 words as to why you are nominating this person for recognition as an Innovator in the specified category
Be sure to include any specific contributions to technology development or industry advancement that make them a true Innovator!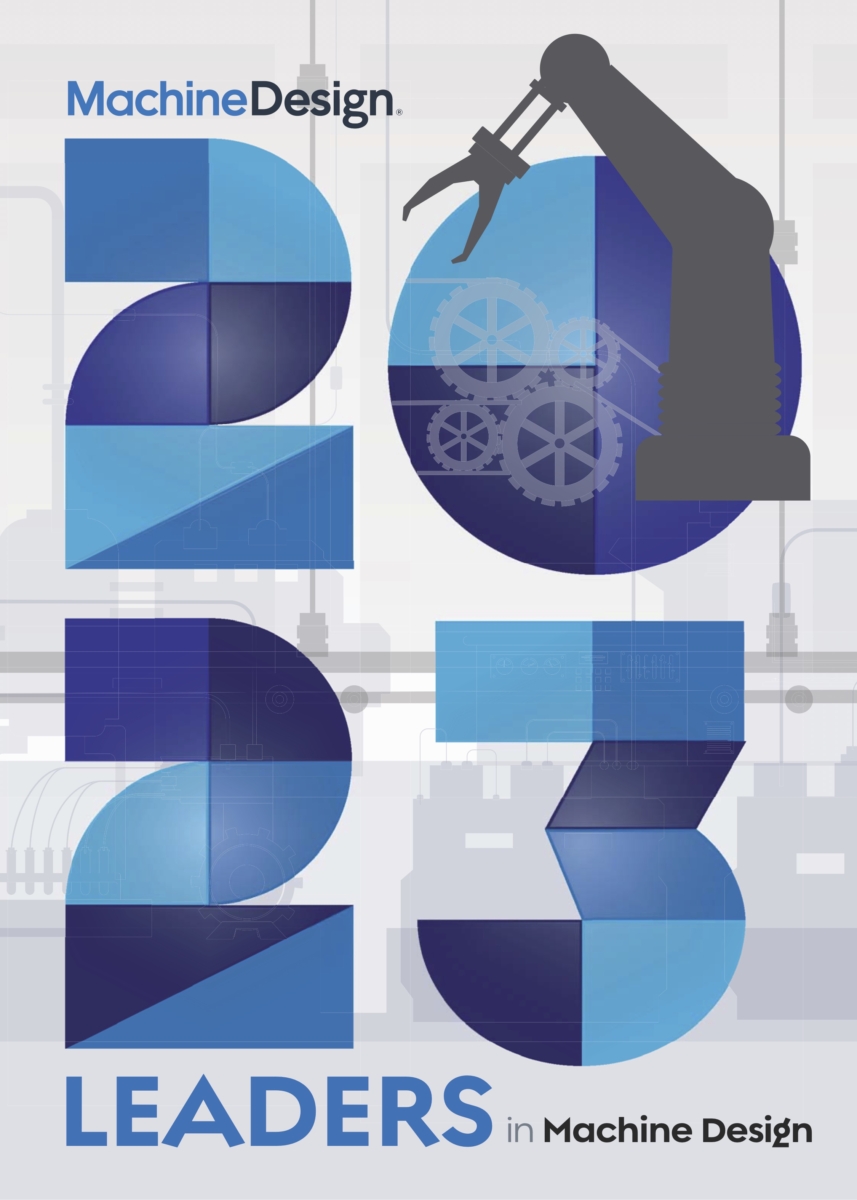 Deadline to Submit:
October 20, 2023
Company, Person, or Team Profile
In 400 words, tell Machine Design's engineering audience about the exciting opportunities at your company or highlight a leader/leading team in your organization. Focus on:
Your company's product portfolio and why it's cutting-edge
A leader or leading team within your organization and why they are cutting-edge
Sample projects that engineers are now working on and the kind of experience engineers are getting
Exciting applications and end uses for your products
Engineering positions for which your company is currently looking to fill
Link to your company's job board, LinkedIn career page, etc.

You may include the company logo, up to three full-color photos, and contact information including company, address, and phone along with email and web addresses. Production is handled by Machine Design.
A full-page ad across from your company profile*
Distribution at major industry tradeshows
Digital distribution to 75,000 engineers worldwide
Digital edition posted online for an entire year on www.machinedesign.com
*Full Page Ad Specs:
Live: 7.0″ x 10.0″   |    Bleed: 7.5″ x 10.5″
Due Dates:
Ad Close: 12/07/2023
Ad Materials Due: 12/15/2023
Audience Engagement Report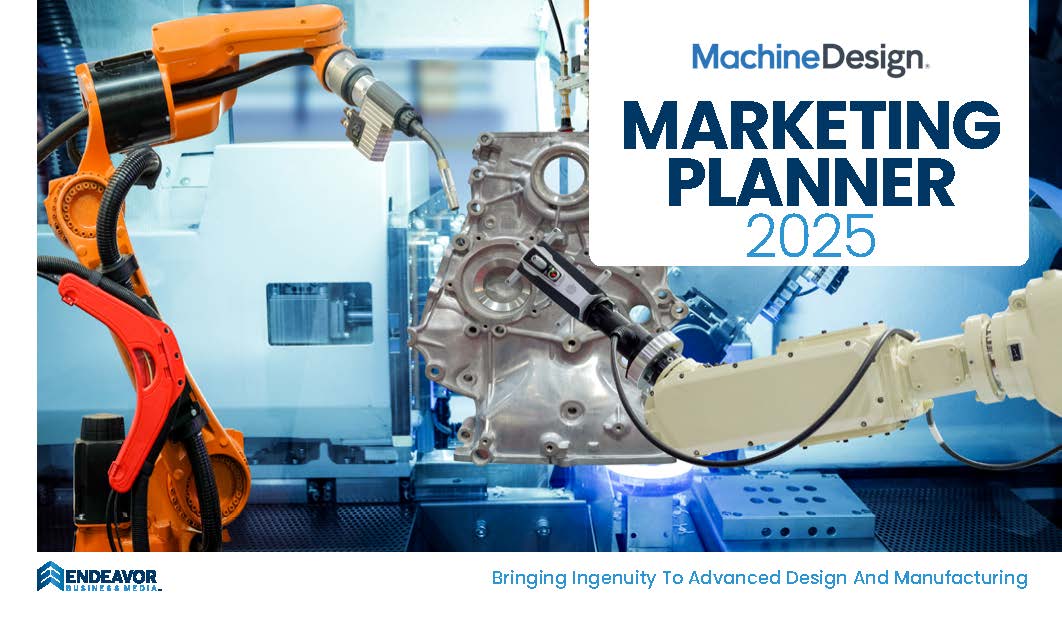 Media Kit
Comprehensive overview of the market, target audiences, content coverage, and our complete suite of capabilities, all strategically designed to assist marketers in achieving their goals.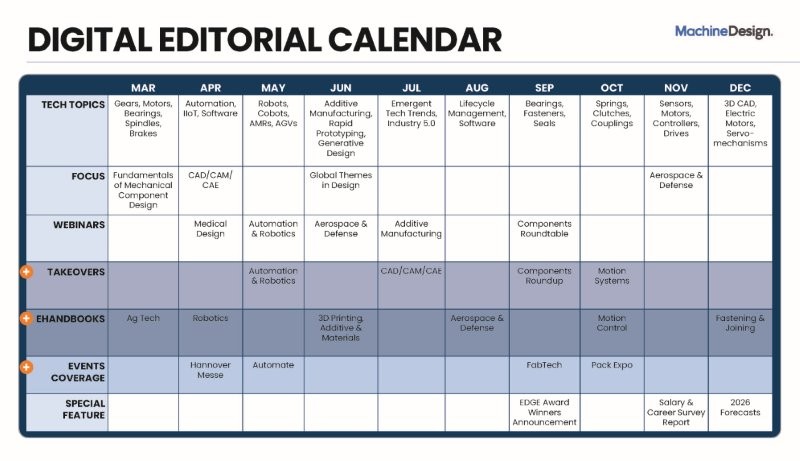 Editorial Calendar
Overview of key focus areas, editorial coverage, and distribution channels [included in media kit download as well].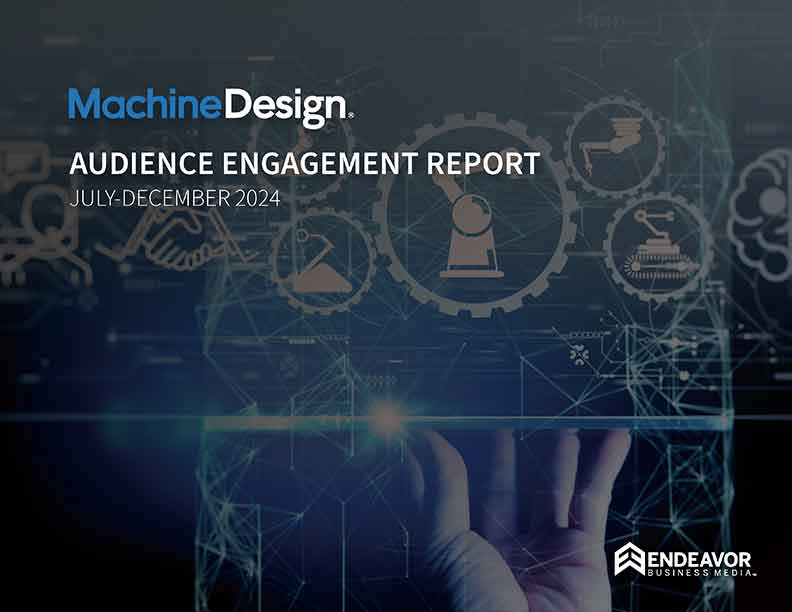 Audience Engagement Report
In-depth report featuring audience insights, demographics, trending content, and circulation.
Digital Ad Specifications
Specifications for digital advertising including display banners, rich media, audience extension, native advertising, newsletters, and 3rd party email.
Account Executive
Patrick Carmody
216-544-7679
pcarmody@endeavorb2b.com
AK, AR, AZ, CA, CO, HI, IA, ID, IL, IN, KS, KY, LA, MI, MN, MO, MS, MT, ND, NE, NV, NM, Western OH, OK, OR, SD, TN, TX, UT, WA, WI, WY, Western Canada
Stay in the know and sign up to receive information on the latest happenings and marketing opportunities from Machine Design.