2023 MAE Innovators Awards Honorees
We are pleased to congratulate your company as an Honoree in the 2023 MAE Innovators Awards. In addition to the coverage you will receive on our magazine and website, we would like to give you the opportunity to further promote your outstanding achievement.

MAGAZINE • ONLINE • NEWSLETTERS • VIDEO • CONTINUED PUBLICITY
LET US HELP YOU GET THE WORD OUT WITH PROMOTIONAL BUNDLES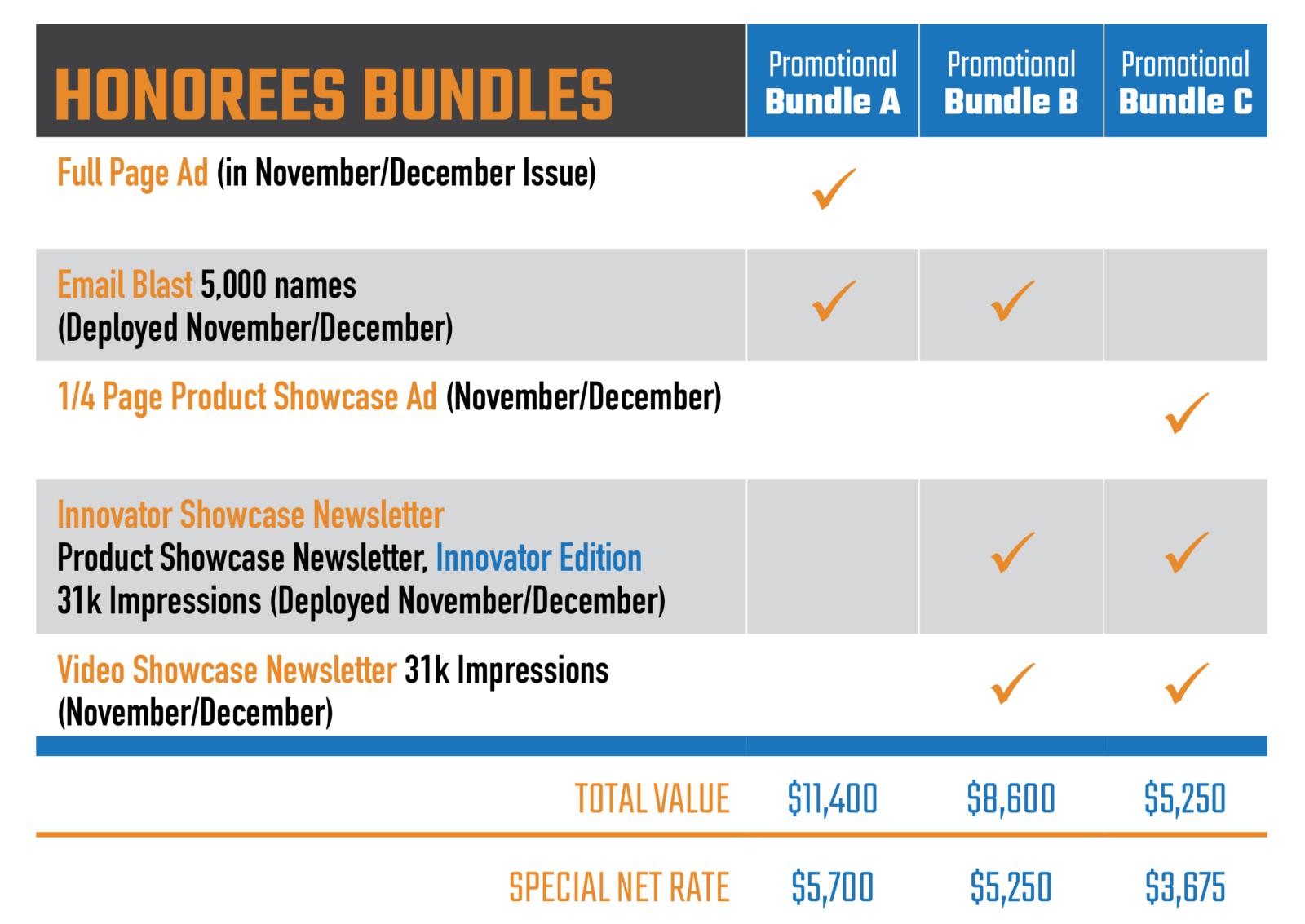 Promote your status as an Honoree!
Discover exclusive promotional opportunities to spotlight your company's status as an Honoree! Your achievement will be announced on October 24th, 2023.
Take advantage of MAE's 2023 Innovators Awards Honoree Promotional Bundles. High-score recognition award distinctions grant you access to select promotional opportunities. These promotions highlight your award and elevate your branding in the marketplace.
Congratulations on being selected as an 2023 MAE Innovators Honoree.  Here are some helpful links to give you access to logos, a press release template, and to order additional awards. If you have any questions, please reach out, you will find our contact information below.
Logos & Press Release
CLICK HERE to download award logos and a ready-to-use press release that will let your customers and prospects know your company and products are among the best in the industry.
Order Extra Awards
CLICK HERE to order additional awards by October 20th, 2023.
Many of our customers have multiple locations and team members who helped bring about your success. Additional awards can be ordered for an additional cost of $150/each.
Contact Us With Any Questions